Meet Our Donors
We thank all our planned-gift donors for their generous support. Here are some of their stories.
Greg & Linda Raab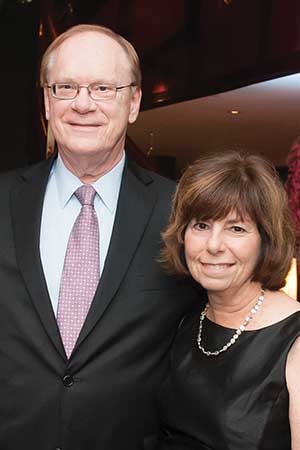 Loyola University Maryland received multiple charitable gift annuities from Gregory and Linda Raab. These gifts, combined with their current gifts, fund scholarships for deserving students.
The eldest of a large Catholic family, Greg Raab, Ph.D., '69, grew up in Northeast Baltimore and was the first in his family to attend college. Recognizing the importance of need-based scholarships, he and his wife, Linda, established the Raab Scholarship Fund to support students in the Loyola College of Arts and Sciences.
"A college education would not have been possible for me without financial help, and I can't thank Loyola and its alumni enough for the scholarship assistance they provided. I have always considered myself extremely fortunate that scholarships and fellowships were available when I needed them. Linda and I hope our scholarship contribution can help give deserving students access to the sorts of opportunities at Loyola that meant so much to me."