Meet Our Donors
We thank all our planned-gift donors for their generous support. Here are some of their stories.
Stuart Edwards and Joanna Armiger Edwards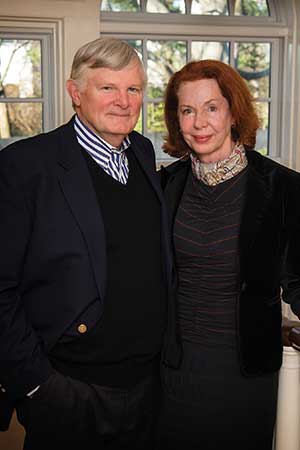 Loyola University Maryland received a $2.5 million gift to create a scholarship fund for juniors and seniors from Stuart Edwards and Joanna Armiger Edwards. Joanna, a licensed clinical psychologist who has practiced in Maryland nearly four decades, believes "Educated men and women raise educated families. Both of us feel very committed to the idea that education is the answer, and the more access to education there is to a much wider variety of people, the better our community and our nation will be." According to Stuart, who is currently enrolled in Loyola's Master of Theological Studies program, "There is a vitality amongst Loyola students that you can see and feel when walking around campus. It's different from any other university I've ever attended or visited. It's that kind of commitment to learning – the Jesuit way – that is the foundation to success. And it's palpable at Loyola."
The couple's bequest is one of the largest gifts designated for t new endowed scholarship in Loyola's history.