Meet Our Donors
We thank all our planned-gift donors for their generous support. Here are some of their stories.
Margaret Daley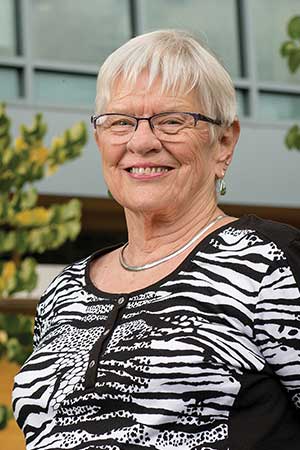 Loyola University Maryland received a planned gift of retirement assets from Margaret Daley, the administrative assistant in the engineering department. When planning for retirement Margaret wanted to show her support with a campaign gift so Margaret decided to bequeath a portions of her retirement assets to Loyola. Margaret's planned gift will support the Hauber Scholars Fund, which gives students in the natural and applied sciences the opportunity to participate in research alongside expert faculty.
"Loyola means a lot to me. Loyola itself, and all the people," said Margaret.